Upcoming Seminars: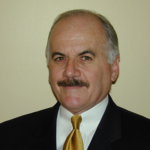 Grow Your Knowledge on Lab-Grown Diamonds with Harold Dupuy
Monday, June 24, 2019
6:00-8:00pm
https://www.eventbee.com/v/labgrowndiamonds#/tickets
September 13, 2017
---
May 8th, 2017

Colored Stones seminar by Mr. Doug Hucker
CEO of American Gem Trade Association (AGTA).
---
January 25th, 2017

Effective Selling Seminar by Ms. Debbie Hiss
American Gem Society (AGS).
---
March 12th, 2015
Understanding your Precious Metals seminar
---
September 28th, 2014
Selling Colored Stones seminar by Mr. Glenn Prues
---
May 18, 2014
Impact Jewelry Selling Workshop held at Maui Divers in Honolulu.
---
February 15th, 2011
Seminar for Retailers by Brad Huisken