Upcoming Seminars:
---
Past Seminars:
10 Opportunities to Grow Your Business in 2018
Guest speaker, Adam Graham, shared his expertise on key topics which included selling high price point pieces, selling color gemstones and colored diamonds, marketing, social media, and clienteling.
This was the perfect opportunity for sales associates, managers, and business owners to hone their skills in preparation for the upcoming holiday season.
Light refreshments were provided.
Date: Wednesday, October 3, 2018
Time: 6:00 pm - 8:00 pm
Location: Maui Divers Training Room, 1520 Liona Street 4th Floor, Honolulu 96814
Cost: $40 HJA members; $20 for HJA  Neighbor Island members; $50 non-HJA member
Parking info: No-host parking next door at the Bank of Hawaii Bldg (1451 S. King Street) or Hale Kaheka 3-story parking structure (corner of Liona and Ahana streets)
ABOUT THE SPEAKER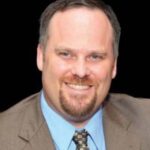 Adam Graham, CSA,  has been associated with the American Gem Society for over twenty years as a regular speaker on a wide variety of topics at guilds and trade events around the country. He is an active participant on the AGS Membership Development Task Force, the Gemological Sciences Committee, and was involved in starting two AGS Guilds – Orange County and Southern California. In 2017, he was awarded the Sally Morton Award for his contributions to AGS Guilds.
He currently is the Sales Director for Joshua J Fine Jewelry. He has since held executive positions with Rapaport, Saks Fifth Avenue, AGTA, Erica Courtney, and Omi Gems/Omi Prive'.
---
September 13, 2017
May 8th, 2017
Colored Stones seminar by Mr. Doug Hucker
CEO of American Gem Trade Association (AGTA).
January 25th, 2017
Effective Selling Seminar by Ms. Debbie Hiss
American Gem Society (AGS).
March 12th, 2015
Understanding your Precious Metals seminar
September 28th, 2014
Selling Colored Stones seminar by Mr. Glenn Prues
May 18, 2014
Impact Jewelry Selling Workshop held at Maui Divers in Honolulu.
February 15th, 2011
Seminar for Retailers by Brad Huisken