There have been a number of recent jewelry related break-ins, robberies and burglaries in Hawaii.
The most recent being on Feb. 7th, 2021 just outside Aloha Stadium: https://www.khon2.com/local-news/police-search-for-suspect-in-connection-to-aiea-carjacking/
Here are some security tip from HJA Board Member Dale Cripps:
The situation is critical for all stores & all Islands, Day & Night. No one is immuneto this and we encourage owners everywhere to do the following:           
1) Place signs at the front entrance and in the store, saying that you have Camera Surveillance in the shop.
2) If you don't have Cameras.....Get them installed ASAP.
3) At the very least buy a fake camera with a light, that is on, placed at the front entrance, with signage.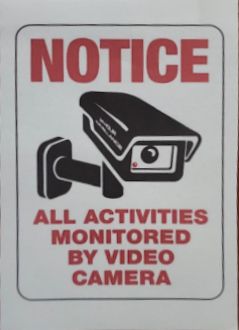 4) If you have business neighbors, have a meeting for everyone to be watchful of people coming & going in the area who could be "casing" a store.
5) Remember that removing temptation is a great strategy. Lock everything into your safes and remove inexpensive items from sight. Leave your empty cases uncovered so the message is "Nothing available here, not worth your effort".
Stay watchful and safe!