---
Save the Date
2020 Hawaii Jewelers Association Design Competition and Banquet
Saturday, May 16, 2020
---
 Hawaii Jewelers Association 2019 Design Competition & Banquet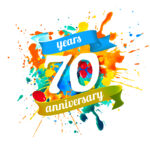 We celebrated our Platinum, or 70th anniversary as an association serving the jewelers and public in Hawai'i.
Our annual banquet & nationally recognized design competition was held on Saturday, May 4, 2019 at the gorgeous Oahu Country Club. We had guest speaker, Dr. James Shigley fly in from GIA to speak of recent industry topics. Then Tom Wheeler provided the attendees with a brief history of HJA with heartfelt quoted memories from a few members.
---
Congratulations to our 2019 Hawaii Jewelers Association Designer of the Year winner,  Chira Duval-Arnould, Aqua Gems for her "Pearl Change" design piece.

This annual event is locally & nationally recognized every year with 27 design pieces in this years competition. We have 3 judges that volunteer their time prior to our banquet. This years judges were Trini Kaupoiki-Clark - Make-A-Wish Hawaii, James Escobido - James Angel Designs, and William Irish - WJ Irish Fine Jewelry
COMPETITION NUMBER ONE - JEWELRY UNDER $3,500
1st Place – LOTUS: by Dona Wong - Keoni Collection. Shimmering like the morning's dew on a lotus flower, micro pave` diamonds around and behind highlight an exquisite peridot gem. All masterfully crafted in 14 karat white and yellow gold.
2nd Place - HERITAGE BRACELET: by The Maui Divers Design Team at Maui Divers Jewelry. Inspired by the natural beauty of coral branches and the heritage of Maui Divers this coral branch design bracelet is sprinkled with droplets of diamonds and features a clasp and hinge integrated into the design. Expertly crafted and engraved inside "Made in Hawaii"!
3rd Place - BEYOND THE REEF: by Carrie Nottage Smith - Na Hoku. Beyond the reef is where the excitement of the open ocean begins. These beautiful, deeply sculpted rose gold dangle earrings with natural pink fresh water pearls, brilliantly decorated with sparkling diamonds capture this excitement wonderfully. Wear these earrings, beyond the reef.
People Choice - BLACK WIDOW: by Mark Carson - Mark Carson Individual Design. A necklace with a black rhodium plated sterling silver spider perched on a web of silver chain. The spider's notorious red - black widow - markings expressed in flush set rubies.
COMPETITION NUMBER TWO - JEWELRY OVER $3,500
1st Place – PEARL CHANGE: by Chira Duval-Arnold - Aquagems LLC. A rich 18 karat yellow gold pave` diamond pendant featuring a luxurious Australian South Seas drop pearl as its hanging ornament. With a simple twist the pearl can be removed allowing for other ornaments to be displayed or more casually worn without an ornament.
2nd Place – WATERFALL: by Denny Wong - Denny Wong Designs. This ring holds a lovely royal blue sapphire displayed in an ornate waterfall of shimmering diamonds. Finely crafted in 14 karat white and yellow gold it has  incorporated into its design an integrated butterfly insert providing amazing luxury in its fit and feel. 
3rd Place – LUNAR CARESS: by Carrie Nottage Smith - Na Hoku. This pendant design features a rich dark night sky blue tanzanite and is caressed by the lunar glow of a lustrous South Sea pearl and brilliance of raised prong pave` set diamonds. Truly amazing in its design and selection of gems used.
 People's Choice - WINGS OF DESIRE: by Michael Li - The Wedding Ring Shop. This white gold slide pendant depicting nature's fauna has a fluttering butterfly in yellow gold landing upon it. The butterfly may be turned in any  direction the wearer desires representing the journey of love and desire that we all share together.
COMPETITION NUMBER THREE - HAWAIIAN THEME JEWELRY
1st Place – MOON OVER DIAMOND HEAD: by Na Hoku design team - Na Hoku. No view is more iconic than that of Diamond Head seen across the ocean waters of Waikiki. This some what demure pendant sculpted in gold and enhanced with diamonds beautifully captures the magnificence of viewing the moon over Diamond Head.
2nd Place – OCEAN MOON: by Jane Chen - Opal Fields. Like the moon resting on the night ocean horizon, these pendant features a colorful reflective boulder black opal under a sphere of brilliant illusion set diamonds. The perfect attire for any tropical evening.
 3rd Place - THE BLUE WAVE: by Denny Wong - Denny Wong Designs. The ultimate surfing experience is surfing inside a closing wave - surfing the blue room that Oahu's pipe line is so famous for. This pendant, holding a compound wave shape blue moonstone captures the excitement of this experience beautifully in 18 karat gold.
People's Choice - THE BLUE WAVE: by Denny Wong - Denny Wong
---
The night was filled with so much happiness! Here are the candid photos taken by our wonderful photographers, Meri Hoffman & Jeff Bryan.
Thank you to all that attended, donated, and volunteered. You made this year a big success and so much fun!
We will finalize a date very soon for next years annual banquet & design competition.
---
Archive of previous Annual Banquets and Design Contests
---
HJA is a non-profit organization that is kindly accepting donations for our silent auction and raffle prize. Examples: Jewelry pieces, industry equipment & tools, wine & spirits, electronics, beauty products & services, snacks & desserts, art, home products/culinary, restaurant and store gift cards, as well as live activities such as a private chef dinner, hotel accommodations, golf events, etc.
I am graciously requesting your kokua. Please contact our Executive Directors if you have questions or need more information at admin@hawaiijewelersassociation.com or (808) 536-4255.
Thank you very much for your time and consideration.