2016 Annual HJA Banquet & Design Contest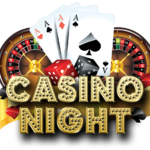 Our 67th Annual Design Contest and Banquet was Saturday, April 30, 2016 at the Oahu Country Club.  Glitz Glam & Games and featured table top displays from our Associate Members, Vegas-style Casino Games including Craps, Roulette, and Black Jack, and concluded with the awarding of our 2016 Design Contest Winners. All attendees at our annual banquet also vote for their favorite piece in The People's Choice Award.
See our Designer of the Year, all 2016 winners, all 33 entries, and photos taken throughout the evening by clicking here.
Do you have a jewelry design piece that you would like to submit for next year? Click here to learn more about the contest categories, rules, and how to register.