Hawaii Jewelers Association
2018 Design Contest & Banquet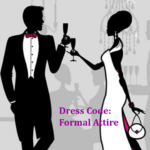 Non-members are invited to attend as guests of an HJA member
Saturday, April 28, 2018 • 5:30 pm – 9:30 pm
Oahu Country Club, 150 Country Club Road • Honolulu, Hawaii 96817
Dress Code: Formal Attire – showcasing your finest glitz and glamour jewelry pieces
Dinner price: $95 per person / $855 for table of 10
5:30 PM Reception, Design Contest Judging, Silent Auction & Table Top Exhibits
6:30 PM Welcome & Networking
7:00 PM Buffet Dinner
7:30 PM Annual Association Meeting
8:00 PM Jewelry Design & Designer of the Year Awards Program
Courtesy Valet Parking Available
Location Map: http://bit.ly/2ESKz5N
---
Oahu Country Club's Dinner Buffet
Salads
Island Greens Salad, Cherry Tomatoes, Herb Croutons, Cucumbers, Grated Parmesan Cheese,
Assorted Dressing, Pineapple Cole Slaw, Sundried Tomato Salami Pasta Salad, Island Style Potato
Salad, Vegetable Crudité, Seasonal Fruit
Entrees
Grilled Teriyaki Steaks with Pineapple Glaze, Grilled Fresh Catch with Lemon Herb Sauce
Accompaniments
Buttered Corn on the Cob, Steamed White Rice, Baked Russet Potato, Sour Cream, Butter, Bacon,
Chives, Cornbread, Whipped Honey Butter
Sweets
Signature Bread Pudding, Vanilla Crème Anglaise, Apple Pie, Chocolate Chip Cookies, Lemon Bars
Beverages
Ice Tea, Plantation Tea, Royal Kona Coffee, Decaffeinated Coffee, Hot Tea
No Host: Soda, Juice, and Alcoholic Beverage
ANNUAL JEWELRY DESIGN COMPETITION
Do you create artistic jewelry pieces? Enter your art work in our Annual Banquet and Design Contest! This annual event is locally & nationally recognized every year!
Hawaii Jewelers Association is proud to celebrate another year of Hawaii's jewelry designers with our Annual Jewelry Design Competition. We encourage you to share your original jewelry creations from the past year along with your inspiration in creating these pieces with your fellow HJA members.
Finalists and Winners will be announced at our Annual Banquet on April 28, 2018 at the beautiful Oahu Country Club.
DESIGN COMPETITION RULES & INFORMATION
Competition Categories
The four competition categories that entrants may submit pieces for are:
Jewelry Under $3,500 Any jewelry design with a retail price under $3,500
Jewelry $3,500 and over Any jewelry design with a retail price of $3,500 and over
Hawaiian Theme Jewelry Any jewelry designed with a Hawaiian theme or inspired by Hawaii.
Estate Jewelry Any estate jewelry piece.  Entries will be subject  to a "People's Choice" only vote.
Judging
Except for the Estate Jewelry category, a panel of three judges will score each entry.  The entries will be evaluated in the following criteria with maximum points for each noted:
Criteria                                                 Maximum Points
Overall Design 40
Marketability 20
Practicality/Wearability 20
Craftsmanship 20
Each judge will award a maximum of 100 points for the entry.  The points of all three judges will tallied to determine the winner.  There will be three places awarded for each category.  Each winner will receive a Koa framed award certificate with your company's name and be featured on our website, social media, and other industry news.
The piece with the overall highest total points will also be awarded Designer of The Year.
Design Competition Rules
Except for the Estate Jewelry category, all jewelry must be original and designed by a HJA member in good standing at the time of the competition.
Except for the Estate Jewelry category, the entry piece must have been produced within the last 18 months.
Only precious metals (gold, silver, or platinum) may be used.
All gem stones must be genuine. Any enhancement or treatments must be fully disclosed.
An individual may enter a maximum of one entry in each competition. There is no limit to the number of individual designers entering who are employed by the same firm.
All entrants waive any and all claims against the Hawaii Jewelers Association (HJA), its individual members, officers, or any HJA representative, associate or employee for any issue arising from the handling, condition, loss or theft of the jewelry being submitted for competition entry.
The entry piece(s) must be delivered by Thursday, April 19, 2018 to Opal Fields.
All competition entry piece(s) are to be submitted with a completed and signed competition application form indicating that the entrant has reviewed, understands, and agrees with all the competition rules.
Entry fees are non-refundable, please pay in full to Hawaii Jewelers Association.
Download the Registration Form(s) below:
Please contact Sophia Makaimoku-Young & Bernard Nunies, Executive Directors for more information via email @
Admin@HawaiiJewelersAssociation.com
or by phone (808) 536-4255
---
Archive of previous Annual Banquets and Design Contests